Sidebar
APPMAN OCR เครื่องมือแปลงเอกสาร พร้อมแยกเอกสารข้อความตัวอักษร
Product Description
APPMAN OCR เครื่องมือแปลงเอกสาร พร้อมแยกเอกสารข้อความตัวอักษร
MANUAL DATA CAPTURING CAN BE TEDIOUS AND UNRELIABLE.
New digital experiences built around OCR. Discover how to change your customer journey.
OCR as a security measure can reduce the risk of fraud, increase data security, and consistency.
Get rid of the excessive documents, OCR as a process enhancer will help you on this task.
APPMAN OCR
(OPTICAL CHARACTER RECOGNITION)
Digitize your data, use OCR technology to scan and extract your customers information from an image file.

Accuracy in good conditions of 97.8% both Thai and English language (google vision 82.67%)
Google Chrome extension
Dual language identification (Thai and English)
Multi-formats supported for image processing ( .jpg, .png, …)
Document auto cropping
Image auto adjustment (Rotation, Contrast, Brightness)
Accuracy measurement
Seamless data allocation (Field filling)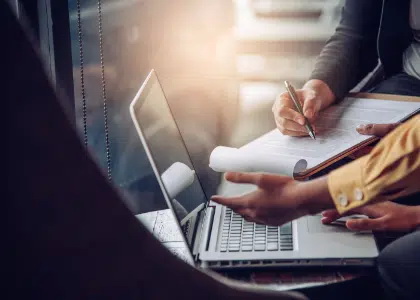 API INTEGRATION
ON SECURE CLOUD
ON PREMISE
CHROME EXTENSION ADD-ON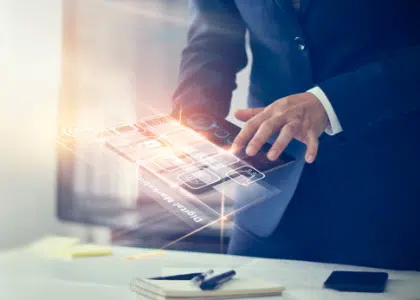 APPMAN OCR ADVANTAGES
97.8% Accuracy
Machine learning algorithms to achieve high accuracy and constant improvement. Especially for Thai language

Reliability
Performance reports and tests that support your business needs.

Greater Recognition
Thai Language excellence, blurred or crooked, background interference and poor image contrast and brightness.

Transparency
Ready to use solution, we provide end to end assistance, from setting the hardware, to integrating our solution to your system for a transparent and seamless process.

Response Speed
4 seconds of response time

High Security
Bank grade security to protect your data and your customers' will be securely kept within your servers or in a secure cloud.