Sidebar
Notebook Acer Swift SF314-43-R1FY/T00A (Pure Silver)
฿22,000.00
฿24,900.00
-12%
Product Code:
Acer Swift SF314-43-R1FY/T00A (Pure Silver)
Product Description
หน้าจอแสดงผลขนาด 14.0" ระดับ FHD IPS
หน่วยประมวลผล AMD Ryzen 5 5500U Processor
หน่วยประมวลผลกราฟิก AMD Radeon Graphics (Integrated)
มาพร้อม SSD ความจุ 512GB และ RAM LPDDR4X 8GB
มาพร้อมระบบปฏิบัติการ Windows 10 Home
มีซอฟต์แวร์ Microsoft Office Home&Student 2019 ให้
รายละเอียดสินค้า Notebook Acer Swift SF314-43-R1FY/T00A (Pure Silver)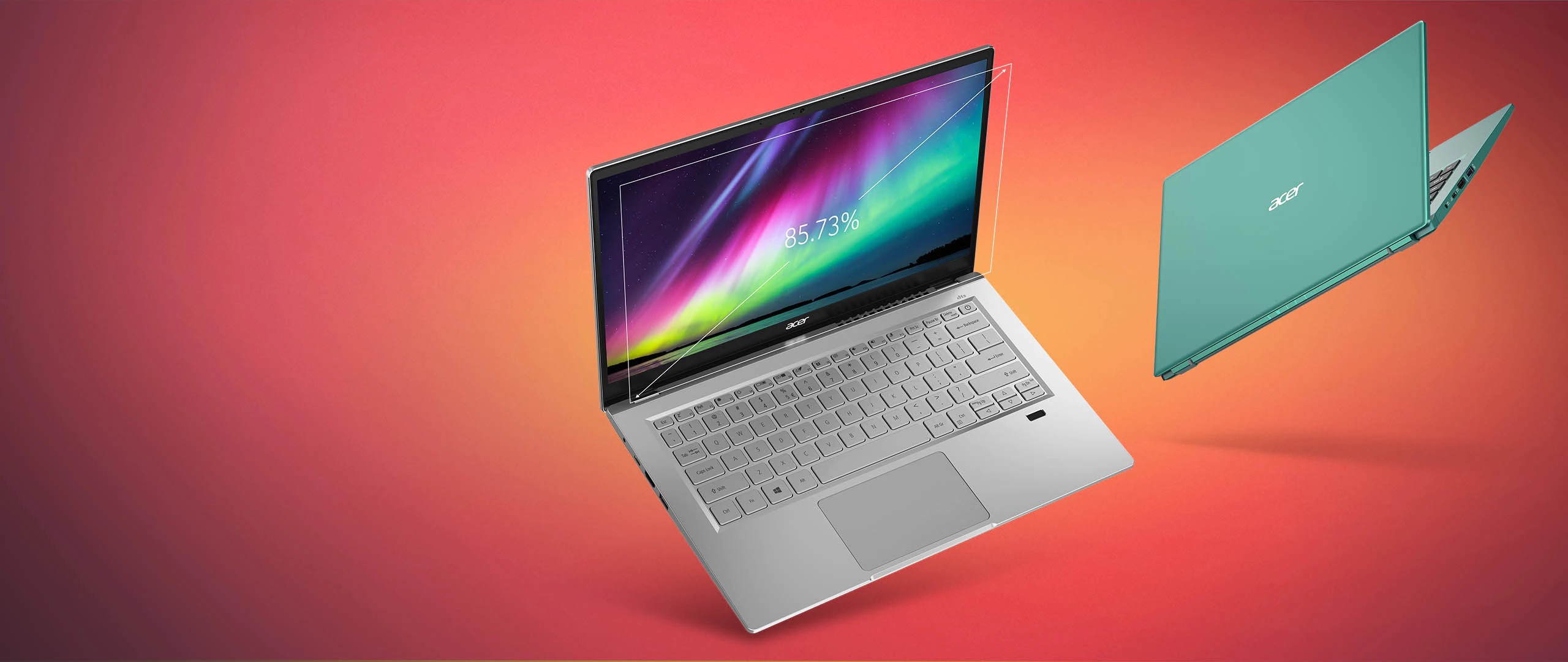 Swift 3 AMD (SF314-43)
Perform at your very best with the lightweight Swift 3, the absolute device for accomplishing all you need on the move. With its slim, all-metal chassis, AMD Ryzen™ 5000 Series Mobile Processors1, and enduring battery life2, the Swift 3 supports you, empowers you, and does it all while you're on the move. Never slow down.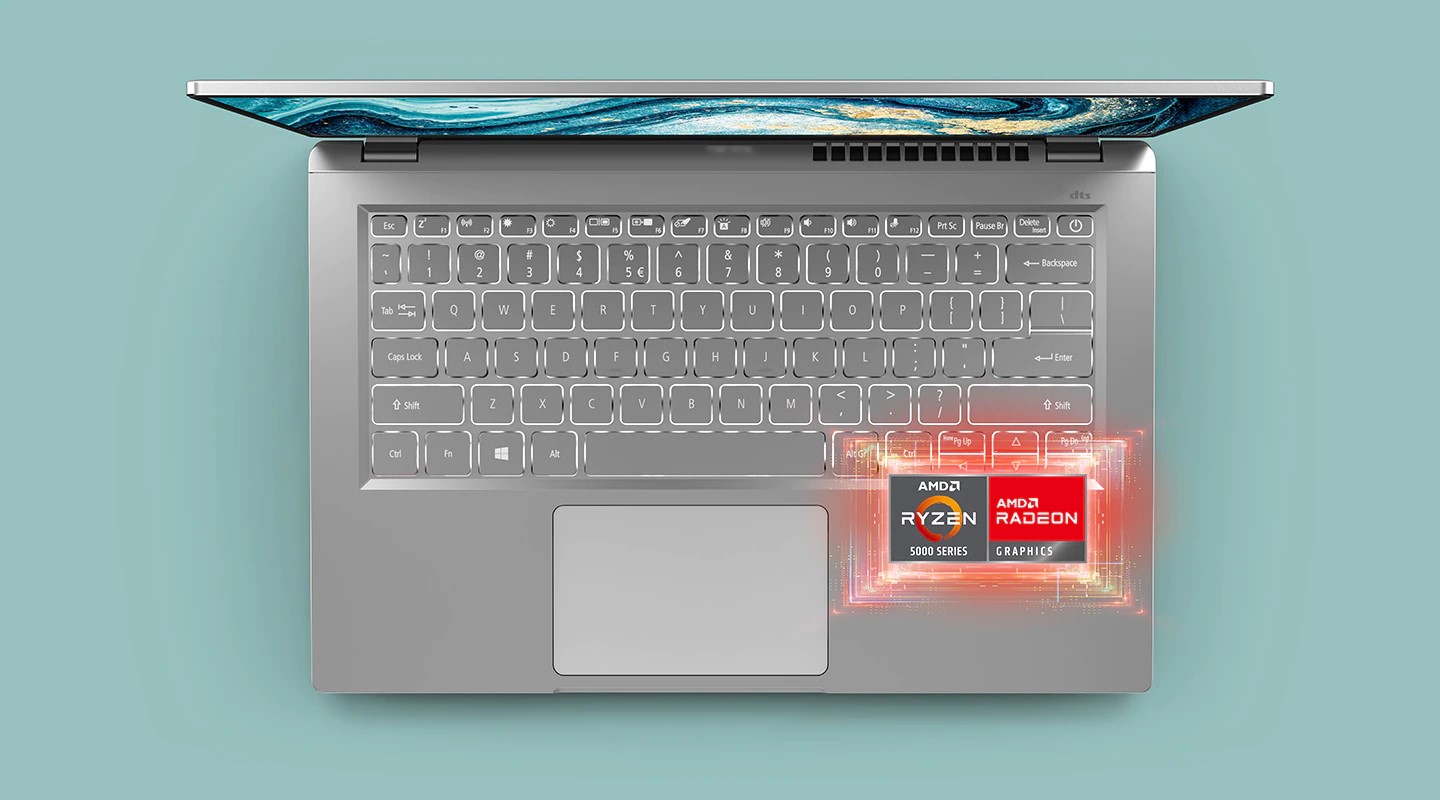 Plenty Powerful
Never slow down your best with the hard-hitting AMD Ryzen™ 5000 Series Mobile Processor1, up to LPDDR4X 8GB1 RAM, PCIe SSD1, and multiple cooling modes, keep performing at your peak, no matter the task.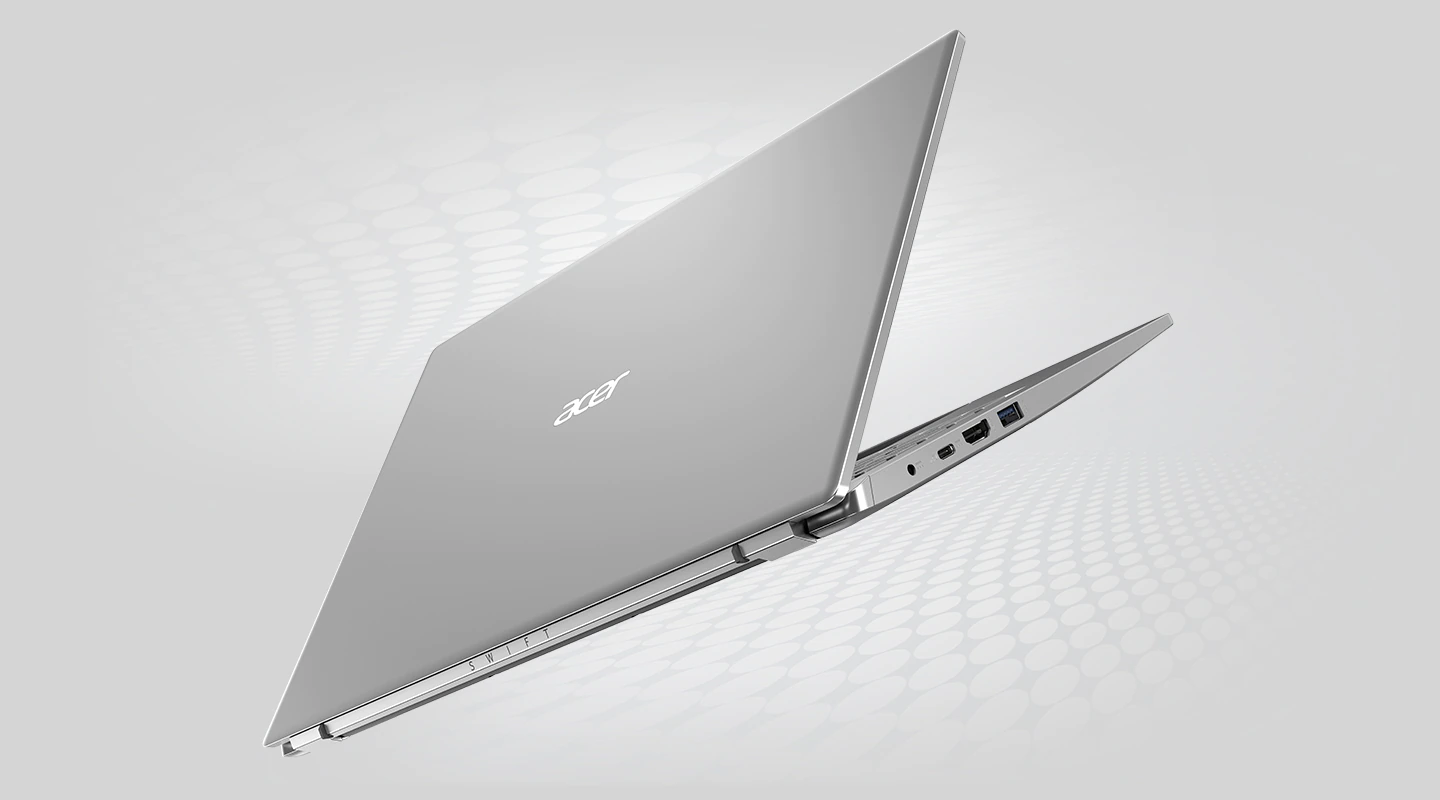 Modish Metal
The Swift 3's color-variable1 all-metal sleek chassis weighs as little as 1.2 kg1, at its sleekest measures up to 15.9 mm1, and don't forget the understated effective lifting hinge, helping to keep your device cool in every sense of the word.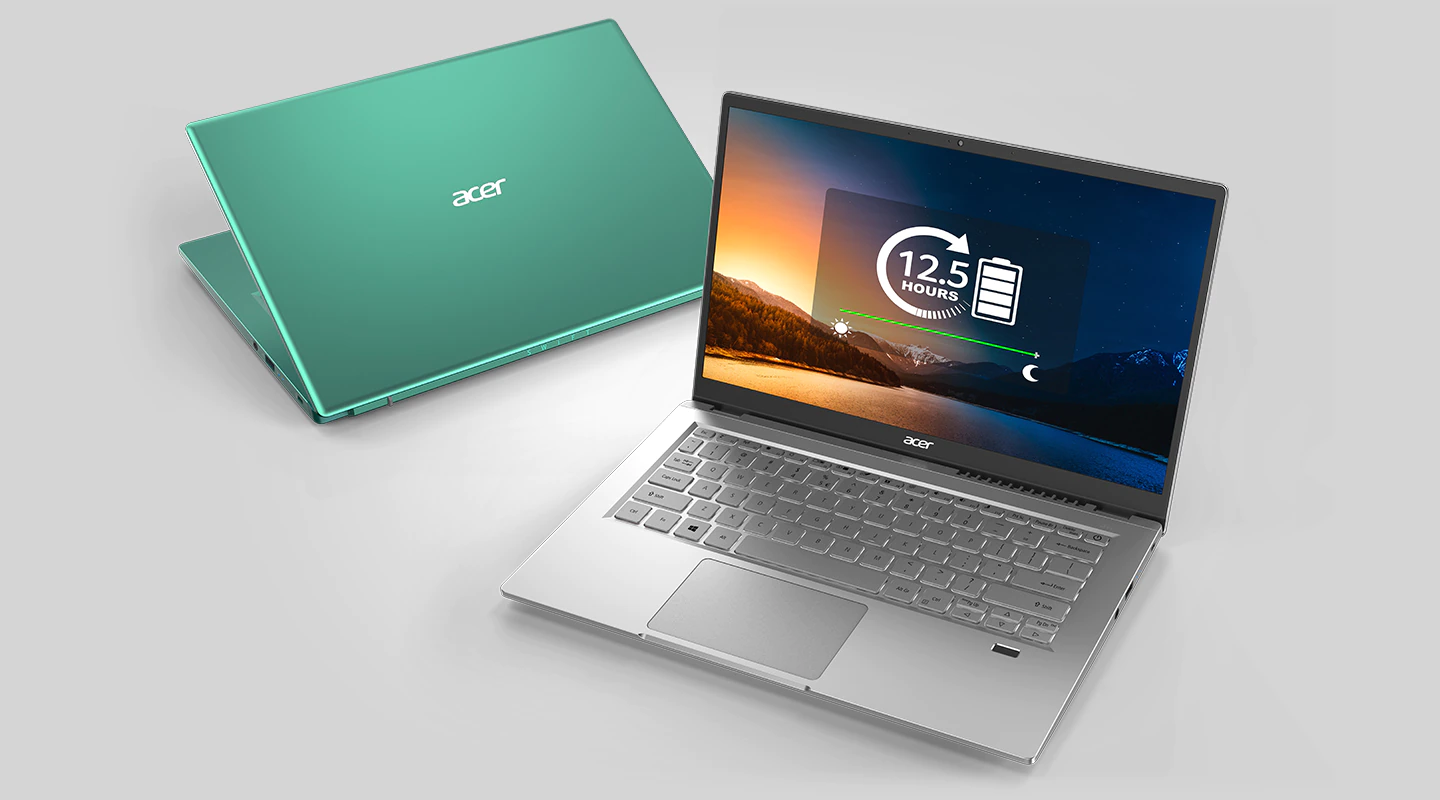 Better Battery
For serious dependability, the Swift 3 gives up to 12.5 hours2 of use after a full charge3 and 4 hours of use after 30 minutes of charge3. Need more dependability? A switched-off Swift 3 can charge an external device via its USB Type-A.
Convenient Connectivity
Get things done with the full-function USB 3.2 Gen 2 Type-C1 for fast data transfers, your display needs, and USB charging. And with dual-band Wi-Fi 6, expect more incredible speeds and better connectivity.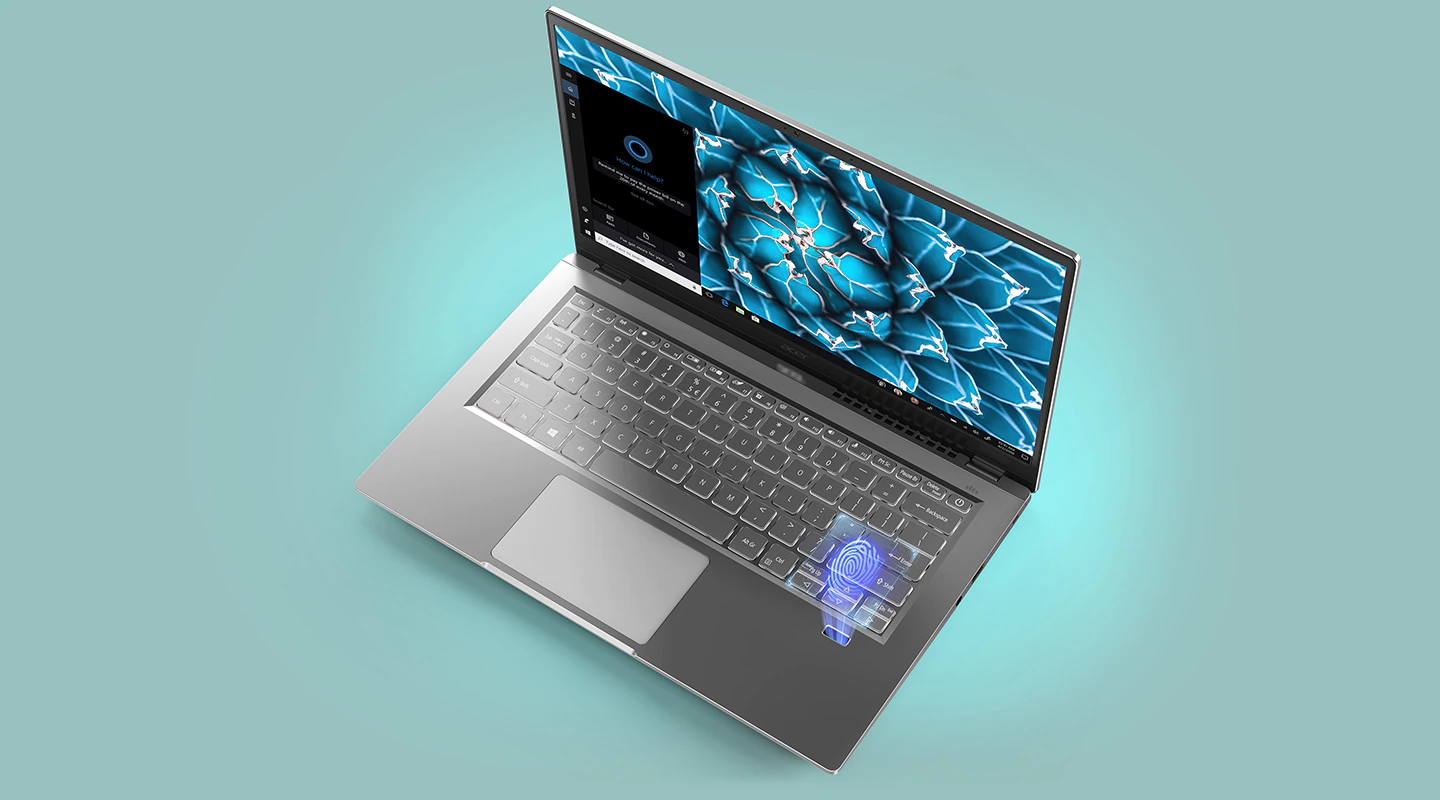 Smart Stuff
With an embedded fingerprint reader keeping your device secure, DTS Audio, Acer TrueHarmony™, and Acer PurifiedVoice with AI noise reduction1 become accustomed to not only an intelligent experience but one that sounds great, literally.
คุณสมบัติ Notebook Acer Swift SF314-43-R1FY/T00A (Pure Silver)